Nodemaps for product types
Navigate in the source data set in the settings to the node map. The node map indicates to which container the particular elements will be moved to later on.
A separate data map for each export type makes the configuration of the source data set clearer. The export name of the data map can be chosen freely and appears only in the header of the source data sets.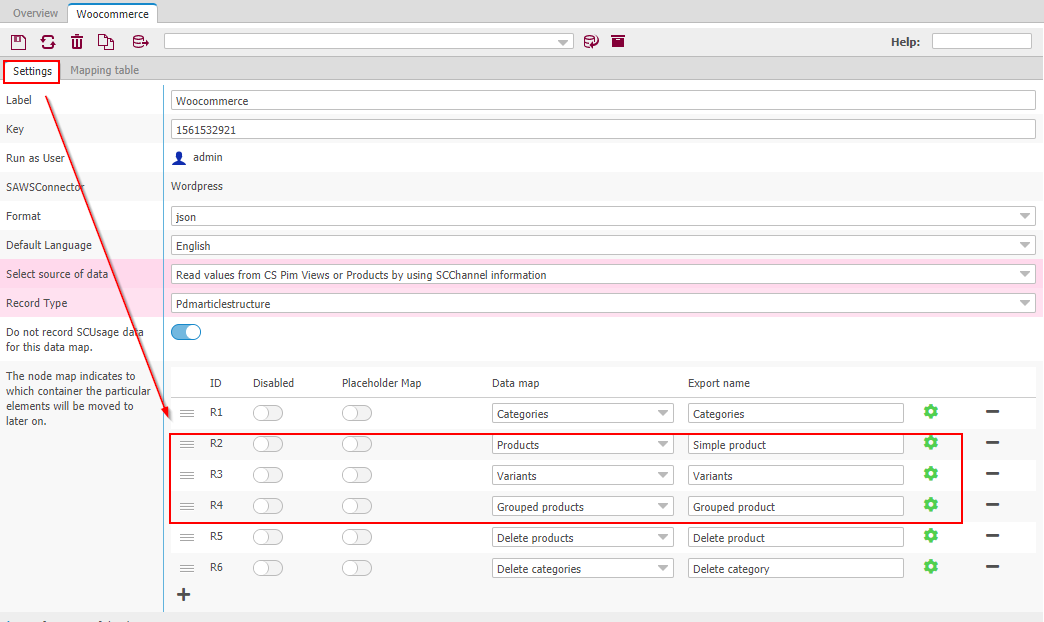 Now the export of different product types is explained in detail